Conversational trip booking experiences are here
Online forms are good for accepting trip reservations, but conversations are even better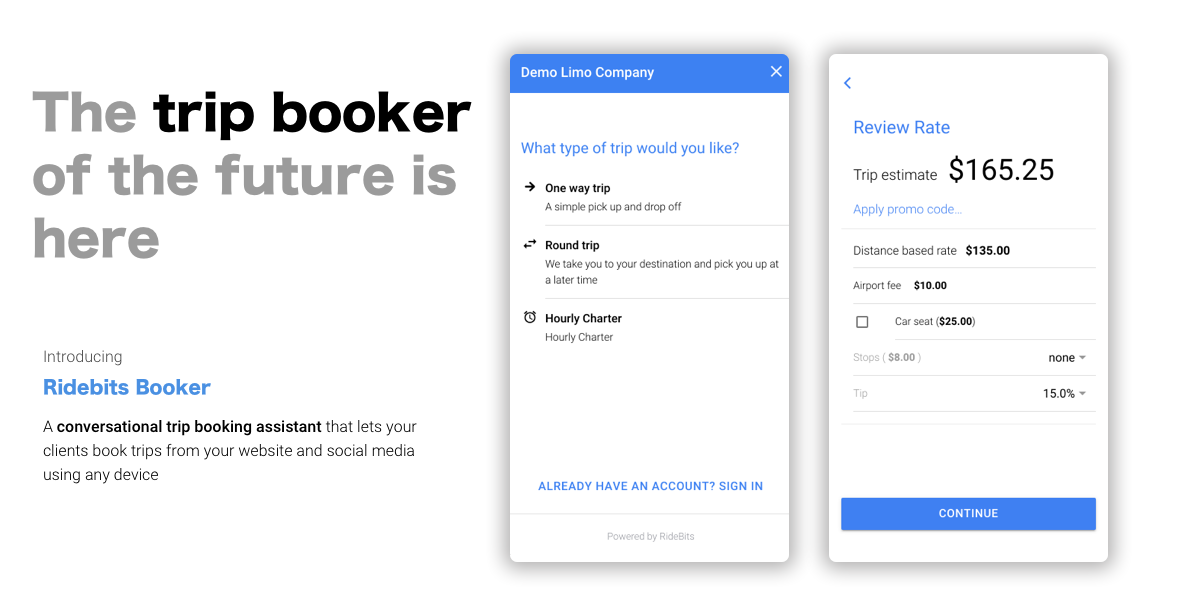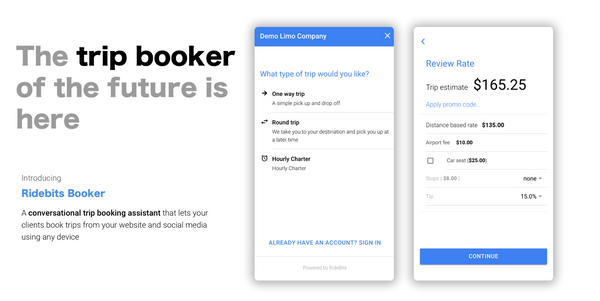 We're launching an all new RideBits Booker, an alternative to the basic online trip booking forms. Booker guides your clients through a booking experience just as you would if you had them on the phone instead of throwing up a bunch of unnecessary questions on the screen.
This new conversional booking experience is confidence inspiring and encourages clients to feel confident that their trip reservation will be in good hands.
Click here to try the new booker
Why would we know? well because 8 years ago, we launched the original RideBits Booker, which was and still is the most innovative online trip booking software and remains so to this day with millions of trips booked by ground tranportation providers in 15+ countries so far.
Guiding principles we used to build booker.
Don't ask unnecessary questions
Take the necessary risks and guess what the client wants
Sound like a person, ditch the expected corporate lingo
mobile first world. It's a cliche, but true. Your booking experience should probably work better on a phone that a computer. The world is changed